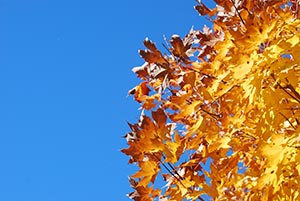 The mountains that surround Burnsville NC and the Burnsville NC vacation rentals that are nestled in the idyllic Alpine Village are breathtakingly beautiful and this area is renowned for its Western North Carolina attractions and fantastic outdoor activities. Families have been coming to this region for generations to experience a one-of-a-kind mountain getaway, and each of the four seasons brings with it something new. Whatever time of year you visit Burnsville NC, you will certainly have a great experience. Be sure to bring along a camera since there will be so many places and things that you will want to snap pictures of, including the long range panoramas that you will never want to forget. Browse through the information on our site and learn more about the things to do and the North Carolina Mountain attractions nearby, when the popular Western North Carolina festivals and events take place, and where to go to experience the best of the outdoors and nature. We have included helpful bits of information on things like day trips to Mt. Mitchell State Park, the Altapass Orchard, Biltmore Estate North Carolina, Chimney Rock Park NC and Lake Lure, and the Linville Caverns in North Carolina.
You and your group will never tire. You'll always have something fun right around the corner when you plan your trip and reserve your Mt Mitchell NC lodging at Alpine Village, the premier NC Mountain Village. Check out the amazing amenities in each of our Burnsville NC vacation rentals and learn more about the private tennis courts and pool that are located at the village. In addition to relaxing and spending time with your loved ones, you will also have plenty of chances to get out and see the best of the Burnsville NC Mountains. Vacationers look forward to enjoying the outdoors by getting out and going hiking in Western NC, fly fishing in North Carolina, gem mining in Western NC, horseback riding NC, NC Mountain biking, NC white water rafting and even NC snow skiing. All of this and more is possible when you stay in the cabin rentals near Mt Mitchell NC at Alpine Village.
We invite you to learn more about majestic Mount Mitchell and the surrounding mountain area. Places like the Blue Ridge Parkway intersect the region and natural features such as the Toe River and Rocky Broad River have created some of the most striking areas with NC waterfalls and so much more. The vacation rentals in Western NC in Alpine Village are located right in the heart of everything you will want to do and experience. Click to learn more and contact us today!